The Story of  the Tree of Life, Arbol de la Vida
 
The Tree of Life (Arbol de la Vida) is a clay folk art sculpture from Central Mexico that started in the colonial period.
After the Conquest, the Spanish destroyed religious figures and replaced them with Christian iconography. The original purpose of the Trees of Life was evangelical, specifically the story of Adam and Eve. A reminder of original sin.
Trees of Life are a traditional wedding gift because of the relation to the first human couple (Adam and Eve). They are also considered to be a talisman for the couple for fertility.
As mentioned above, the traditional Trees of Life are based on the first couple, Adam and Eve. You will see many trees of life with images of the couple, usually naked except for fig leaves. The couple is positioned at the base of the tree and often a snake can been seen.
Many variations of the traditional Trees of Life can be found. For instance, a tree of life from Metepec will branch out like a real tree and a tree from Puebla will be more stylized with branches bending inward onto the body of the tree.
Themes of the Trees can vary depending on the artisan. Themes can range from the four seasons, death, chocolate, local dances and food.
Whichever style you choose or prefer they are remarkable symbols of the Mexican heritage created by talented local artisans.
Coast Hwy Traders a Fair Trade Buyer
Coast Hwy Traders purchases all there Trees of Life from Mexico handmade by local artisans. Coast Hwy Traders is a responsible fair-trade buyer.
This Fabulous tree of life is $175.00 and is available at Coast Hwy Traders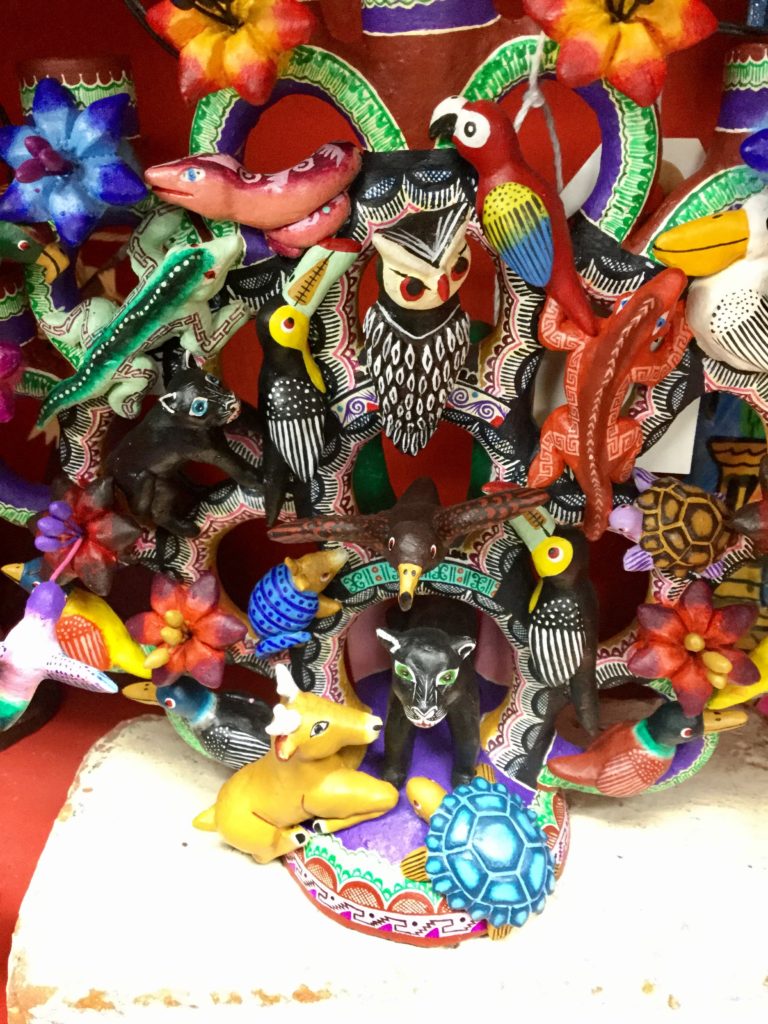 530 S Coast Hwy 101
Encinitas Ca
760-944-1381