The Evil Eye or Mal de Ojo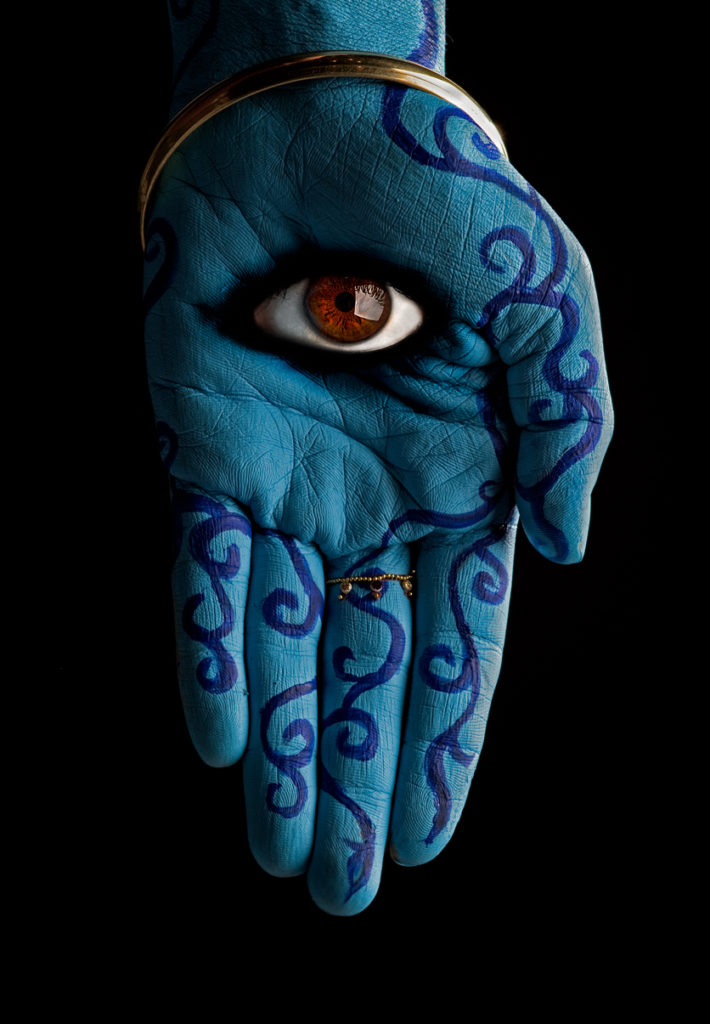 The evil eye is a curse believed to be cast by a malevolent glare, usually given to a person when they are unaware. Many cultures believe that receiving the evil eye will cause misfortune or injury.
Talismans created to protect against the evil eye are also frequently called "evil eyes"
Disks or balls, consisting of concentric blue and white circles (usually, from inside to outside, dark blue, light blue, white, and dark blue) representing an evil eye are common.
The evil eye or 'Mal de Ojo' has been deeply embedded in Spanish popular culture. In Mexico and Central America infants are considered at special risk for the evil eye and are often given an amulet bracelet as protection. Typically there is an eye-like spot painted on the amulet.
One traditional cure for the evil eye in rural Mexico involves a curandero (folk healer). The healer sweeps a raw chicken egg over the body of a victim to absorb the power of the person with the evil eye. The egg is later broken into a glass with water and placed under the bed of the patient near the head. Sometimes it is checked immediately because the egg appears as if it has been cooked. When this happens it means that the patient did have Mal De Ojo. Somehow the Mal De Ojo has transferred to the egg and the patient immediately gets well.
In some parts of South America the act of ojear, which could be translated as to give someone the evil eye, is an involuntary act. Someone may ojear babies, animals and inanimate objects just by staring and admiring them. This may produce illness, discomfort or possibly death on babies or animals and failures on inanimate objects like cars or houses. It's a common belief that since this is an involuntary act made by people with the heavy look, the proper way of protection is by attaching a red ribbon to the animal, baby or object, in order to attract the gaze to the ribbon rather than to the object intended to be protected.
purchase your Evil Talisman at Coast Hwy Traders…
530 S Coast Hwy 101
Encinitas Ca
760-944-1381