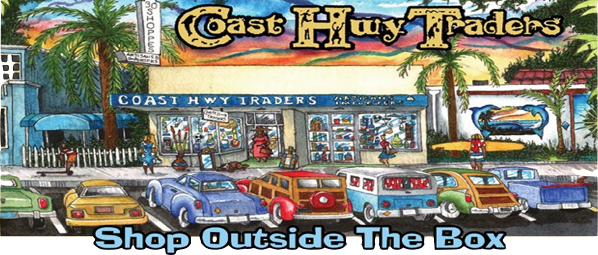 For Directions to Coast Hwy Traders Please Click Here……
Be Sure to Visit our Facebook and Pinterest Pages


Coast Hwy Traders Video Tour

Welcome to Coast Hwy Traders

When you enter the doors of Coast Hwy Traders a gift store near San Diego in the coastal town of Encinitas you immediately know this is not your typical gift store experience.

At Coast Hwy Traders we believe in shopping outside the box!  Our store houses local artisans with handmade gifts, fair trade, an array of exotic gifts from around the world, and the largest selection of Day of the Dead merchandise in San Diego.
Shop local and support local business and artisans at Coast Hwy Traders.
Traditional Mexican Pottery…….
Coast Hwy Traders takes pride in specializing in traditional Mexican pottery and ceramics. We feature a wide range of colorful ceramics handcrafted by the Ortega family of Mexico. The ceramics include whimsical chickens, pigs, dogs and much more. Coast Hwy Traders also specializes in handcrafted Mexican jewelry new and antique.


Day of the Dead……
Coast Hwy Traders has the best selection of Day of the Dead merchandise in San Diego!.

The owner goes directly to the amazing artisans located all over Mexico. She hand picks each piece to be included in the store. To celebrate Day of the Dead in San Diego…the only place to shop is Coast Hwy Traders!
World Market……..
We have beautiful teak items from Bali including hand carved mermaid statues. We have a wonderful Nepalese section with singing bowls, incense, saris and fabric. Nesting Dolls from Russia, Turkish Art and much more………



Seashells and more…..



Having trouble finding shells on the beach? Not a problem we have tons and we will even give you a bucket to fill with shells. There is even a special treasure chest for the kids…..

Forgot your sunglasses or hat? Come on in and we will help you. Plenty of tourist t-shirts for adults and children too!!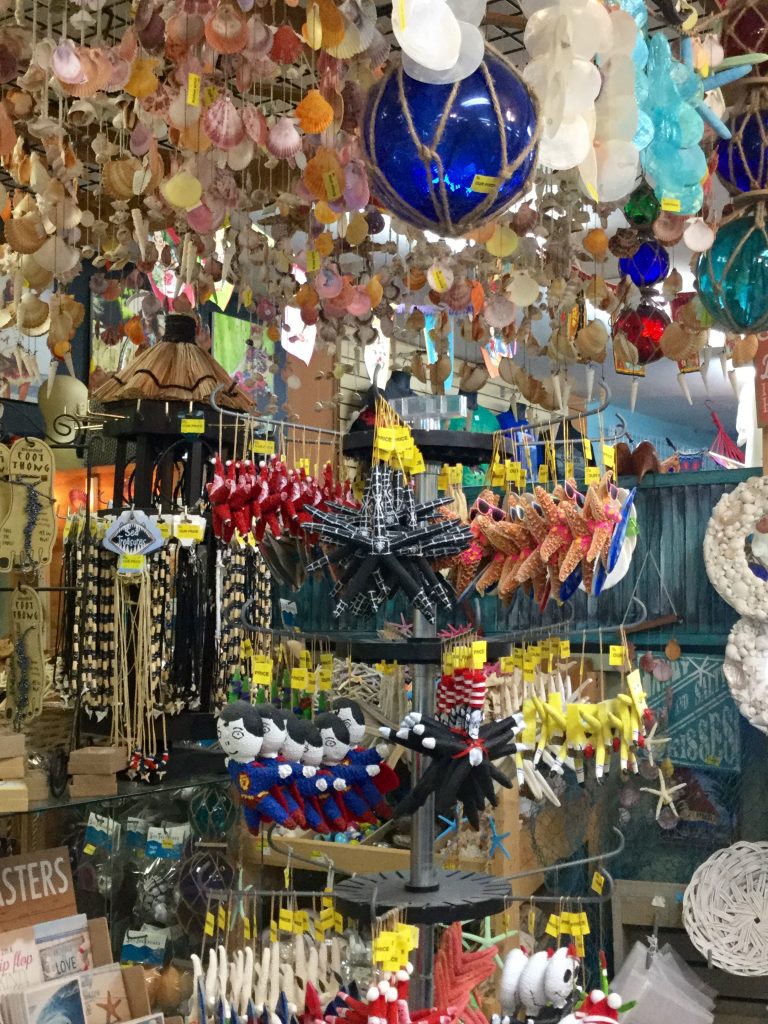 Unique Clothes…….
Need a new unique outfit? We carry Soul Sisters clothing line plus unique ethnic clothing.

Local artists…..
Coast Hwy Traders supports the many talented local artists of our area. Including jewelry artisan Rena Howe and painter Alan Casagrandes. Rena Howe is a self taught artist who makes beautiful jewelry as well as wonderful mosaics and wind-chimes. Alan Casagrandes is a wonderful whimsical artist painting many of the local scenes.
If you have any questions about any of the merchandise on this page please feel free to email me at

mexart@cox.net